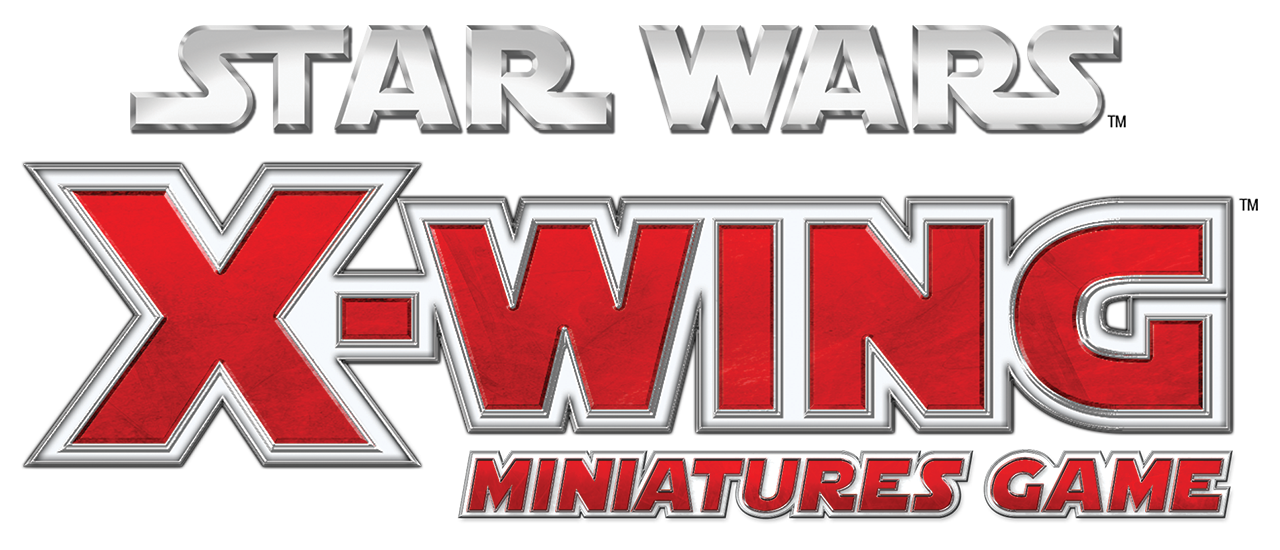 Control the most advanced star fighters and outstanding pilots in the galaxy! In X-Wing Miniatures Game, you take the role of squad leader and command a group of merciless Imperial or daring Rebel pilots in furious ship-to-ship space combat. Featuring stunningly detailed and painted miniatures, X-Wing recreates exciting Star Wars space battles from small engagements of only a couple of crafts, to large conflicts where multiple squadrons clash. Select and equip your ships, pick your crew, plan your attack, and complete your mission.
Intuitive rules have you fighting in minutes X-Wing includes everything you need to begin your battles, such as thirteen Ship cards (featuring nine Imperial and four Rebel pilots), five Upgrade cards, and three fully assembled and painted ships.
X-Wing puts you in the middle of fierce Star Wars fire fights. Use each craft's unique manoeuvre dial to secretly plot its movement action for each turn. After each player has locked in his movement decisions, the dials are revealed and ships are moved starting with the lowest skilled pilots. Pepper the enemy with blaster fire as you rush into the dogfight, or move into combat range slowly, attaining deadly target locks before you launch a devastating attack. No matter your plan of attack, you'll be in total control throughout the tense action.
To move your ships, simply use the manoeuvre template guide that corresponds to the manoeuvre you've chosen for a given turn. First, place the starting end of the movement guide flush with the base of your craft. Then, pick up your miniature and place it at the end of the template. After all the ships have moved, you're free to determine attacks against any enemies in range. This straightforward mechanic delivers a wealth of tactical depth; make sharp turns, execute amazing Koiogran turns, and outmanoeuvre your opponent!
Choose your crew and arm your star fighters Build your own squadron using X-Wing's advanced rules to select your favourite star fighters, pilots, and upgrades. Before the game begins, you'll have a set amount of Fleet Points to invest, which you may spend to customize your squad. Whether you enter the fight with a Rookie Pilot, an experienced Red Squadron Pilot, or even the resourceful Luke Skywalker, you'll have a range of options before you even fire up your engines. Moreover, arm your ships with astromech droids, extra weapons, or special skills, which have a significant impact on your fighter's battle performance.